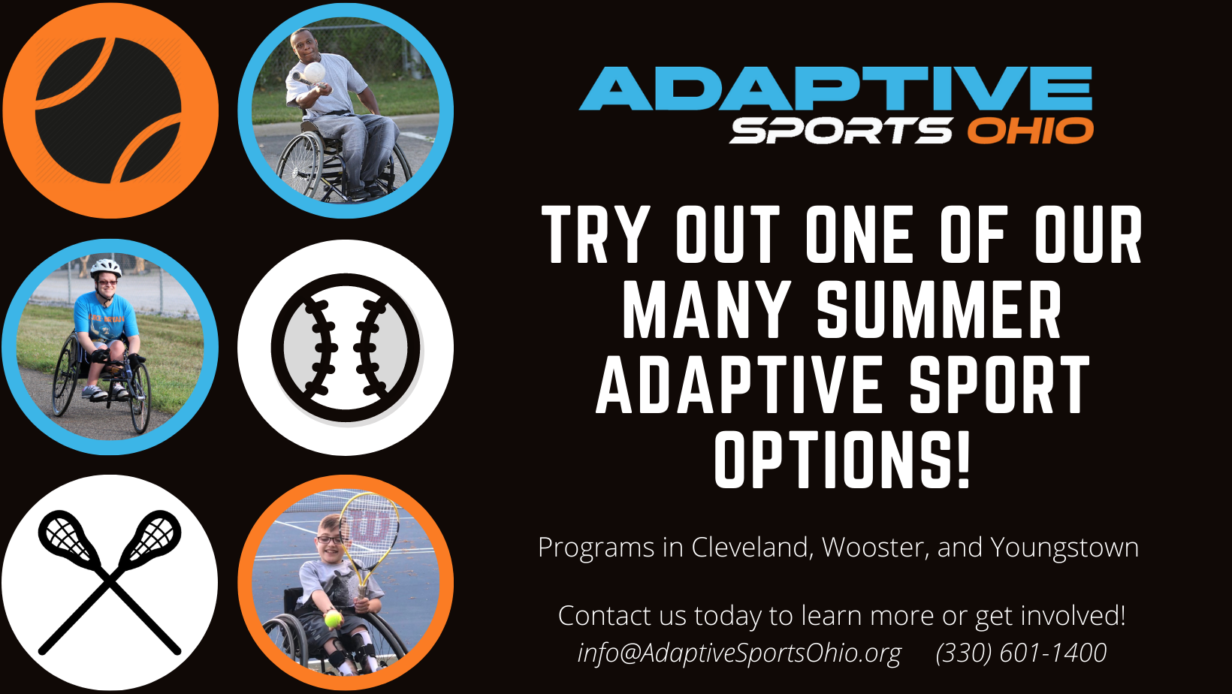 Introducing Rookie Series Webinars
Adaptive Sports Ohio will be offering a brand new webinar series called Rookie Series, where we'll provide an introduction to one of our upcoming adaptive sports programs. During these webinars, Adaptive Sports Ohio staff will provide an overview of the sport/topic, provide specific information about our program, and invite guest speakers to join us and talk about their experience with that sport. It will also be a great opportunity to ask any questions you may have about the sport or our program.
Our first sessions will start on May 5th, and will typically occur on the first Wednesday of each month. The webinars will be conducted over Zoom. You must register in advance, and can do so using the registration links below.
7:00 PM      Intro to Dream Camp                       REGISTER HERE
7:40 PM      Intro to Wheelchair Tennis              REGISTER HERE
At this time, registration is only open for our May 5th webinars, but mark your calendars for future Rookie Series sessions! We hope to see you at a future session!